Fees
Your first two sessions are trial sessions, which are £5 each, payable by bank transfer. Thereafter, to join the Club you will need to set up a standing order for £20 per month and also join British Gymnastics, which costs £19 per year*.
The Club operates a minimum of 42 weeks per year.
To join British Gymnastics please click here
* If you are already a member of British Gymnastics you need only add Chester Trampoline Club to your details, at no charge.
What To Wear
Wear loose, comfortable clothing such as a T-shirt with tracksuit bottoms, shorts or leggings, or a leotard. Make sure your clothes aren't too big or flappy, though, as they'll get in the way when you're bouncing, and your T-shirt could fly over your head!
Socks are essential to prevent slipping or getting your toes caught in the trampoline, but ensure they are cotton rather than nylon, as nylon socks can slip.
What Not To Wear
Absolutely no jewellery, anywhere on the body, not even ear studs. Why? The trampoline bed is a mesh bed and you do not want your jewellery getting caught in the bed whilst your body is rebounding upwards.
What To Bring To Your First Session
If you haven't already returned your signed Membership Form, please bring it with you. You cannot take part until we have your signed form. You can find a copy of the Membership Form and also the Club rules at the bottom of this page.
Forms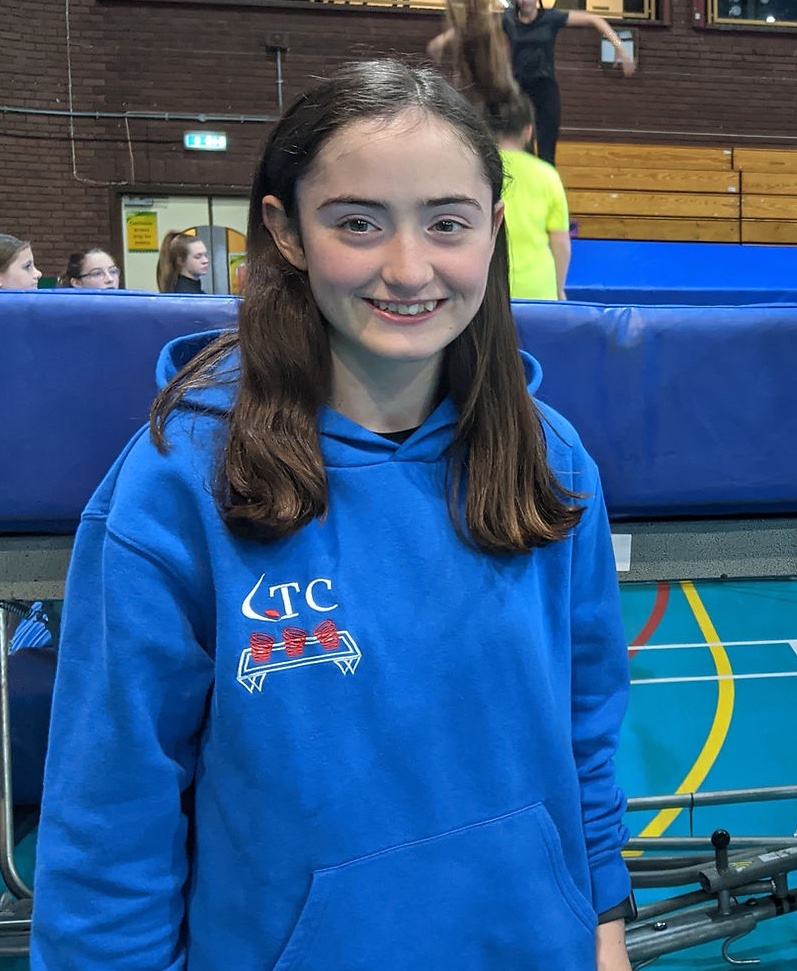 ---
Proficiency Awards Scheme
Trampoline Proficiency Awards develop fundamental actions, shapes and landings required for a lifetime of enjoyment and technical progress within the sport of trampoline gymnastics.
Levels 1-5 are suitable for Pre-School and Beginners and are designed to provide an all-round grounding for trampoline. Levels 1-5 are also a suitable training programme for people with a disability.
Levels 6-10 are suitable for Primary and Secondary children from 5 years and build on the actions from 1-5 through a set of challenging yet exciting skill sets.
Awards 11-15 are suitable for competitive gymnasts of secondary school age and allow for progression to a competitive standard and incorporate individual skill development, drills and routine construction information. Individuals must pass 7 activities per level to receive the award.