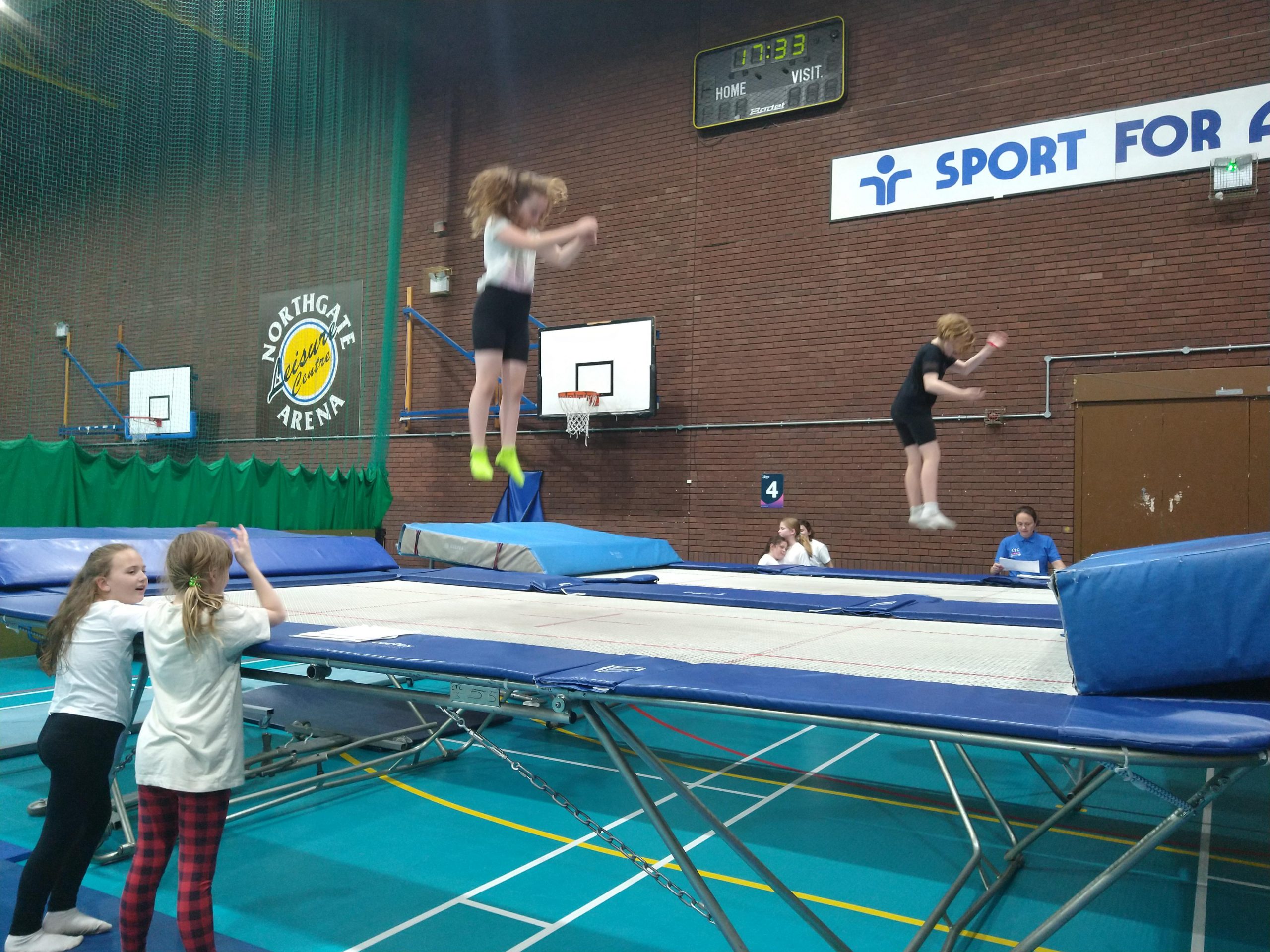 Trampoline gymnastics coaching children aged 6-18
Trampolining is great fun and good exercise. Our club operates within British Gymnastics guidelines, which means that any risks are minimised as far as reasonably possible. We all know it's important to stay active to keep healthy, and trampolining is a great way to do that. Why? As you land on the trampoline bed, it absorbs up to 80% of the impact, meaning less stress on your knees and joints. Yet at the same time it actually strengthens your legs.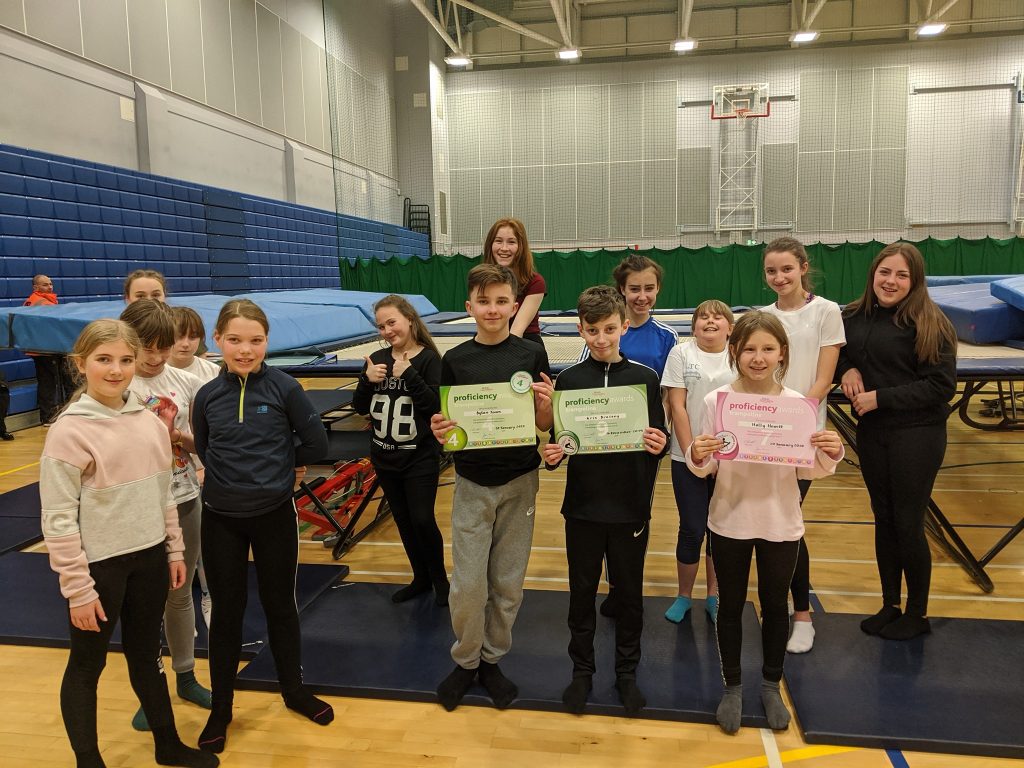 Weekly Sessions & School Holidays Courses
Open to members and non-members. Please enquire for details on availability.
Northgate Arena, Chester
Tuesdays 3.45pm*, 4:45
Wednesdays: 4:00pm, 5:00
Thursdays: 3.45pm*, 4.45, 5.45
Fridays: 5:30pm
Sessions are for ages 8-18, except * which are for ages 6-11
Ellesmere Port Sports Village
Mondays: 3:45pm, 4:45, 5.45
Sessions are for ages 8-18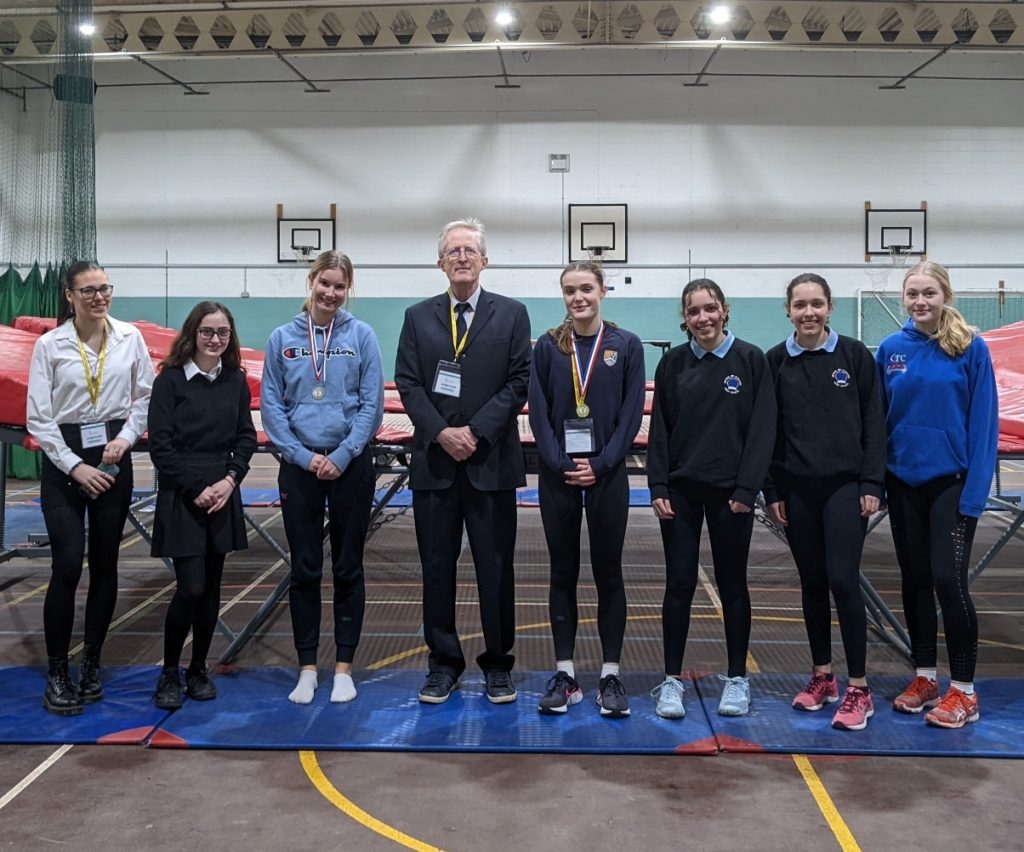 Coaching for Organisations
We work with schools, charities and local government in Cheshire and North Wales to offer one-to-one or small group coaching sessions.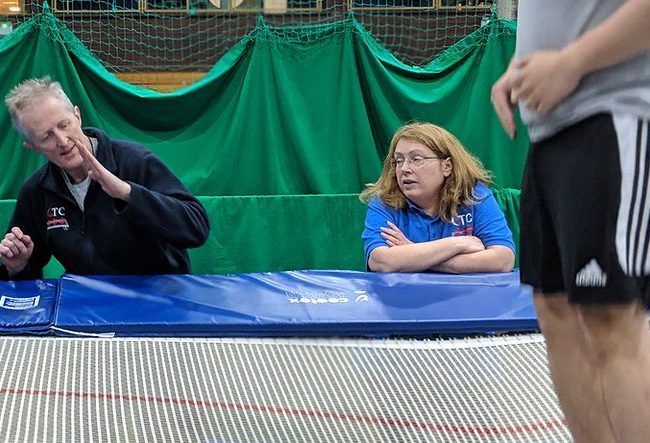 Become a coach
Do you have trampolining or gymnastics experience, and want to help grow the sport by becoming a coach? Meet others who have a passion for trampolining, and above all help children in Chester practice the sport.
Took my seven year old daughter for the 1st time this week, she loved it. She can't wait for next week and I can't praise Colin enough for his communication before and coaching during the lesson.


Dan Huxley

This is an amazing place to learn! Helpful friendly coaches and great to make new friends. Fair time on trampoline and frequent coaching opportunities. Definitely recommend for all! Great price and worth it!

Libby Davidson